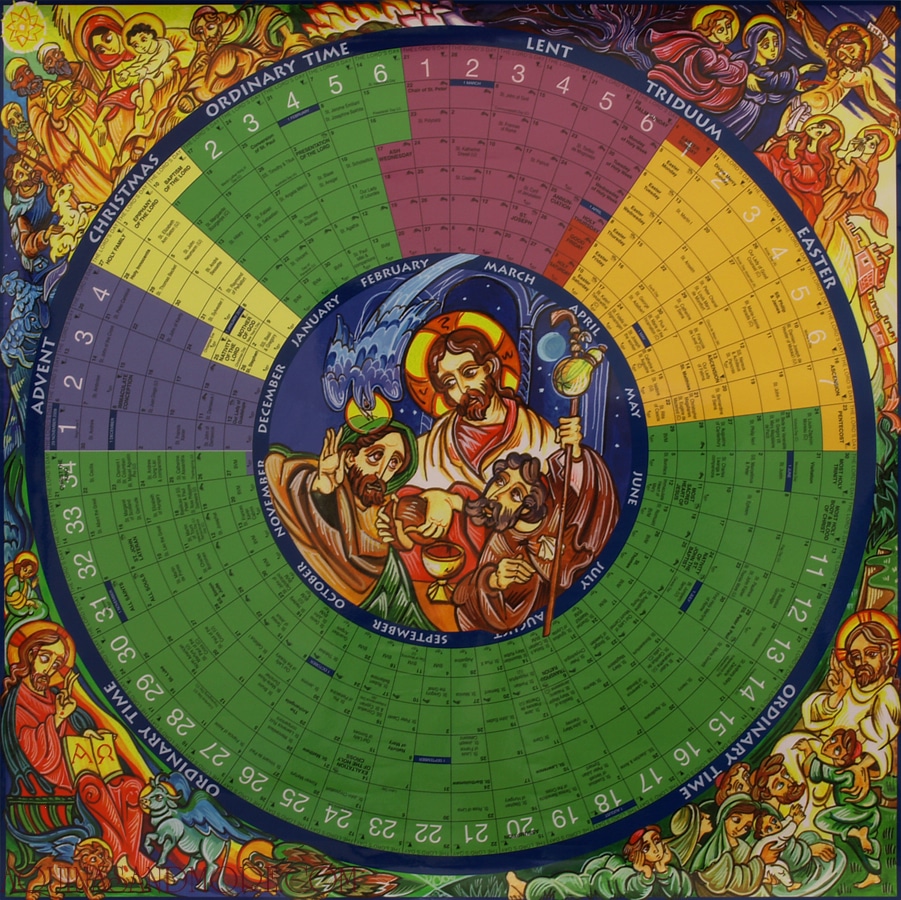 At the conclusion of Second Vespers (Evening Prayer II) on Pentecost, the Easter season officially ends. As the Spirit has been poured out in abundance on us, we are emboldened and sent forth into the world to proclaim the paschal mystery: Christ crucified, risen, and ascended into heaven. We now enter into the season of tempus per annum or "time through the year." This is commonly referred to as Ordinary Time, where "no particular aspect of the mystery of Christ is celebrated, but rather the mystery of Christ itself is honored in its fullness, especially on Sundays" (Universal Norms for the Liturgical Year and Calendar, no. 43). The USCCB notes, "The Sundays and weeks of Ordinary Time take us through the life of Christ. This is the time of conversion. This is living the life of Christ. Ordinary Time is a time for growth and maturation, a time in which the mystery of Christ is called to penetrate ever more deeply into history until all things are finally caught up in Christ." This is why the color of Ordinary Time is green: it is a natural color signifying growth - something we are all called to do each day of our faith journey.
Although we are in Ordinary Time, for the next two Sundays (and some weekdays) we will still see white vestments and decorations because there are a few feasts to celebrate which can be viewed as "Easter reaching out into Ordinary Time." These celebrations, integrally tied to the paschal mystery, are determined by the date of Easter and thus move from year to year. You might recall hearing some of them chanted back on Epiphany when the Proclamation of Easter and Moveable Feasts was sung. These feasts are:
The Memorial of Mary, Mother of the Church - the day following Pentecost (a very new feast inserted into the calendar by Pope Francis in 2018)
The Solemnity of the Most Holy Trinity - the Sunday after Pentecost
The Solemnity of the Most Holy Body and Blood of Christ (Corpus Christi) - traditionally the second Thursday after Pentecost, but in the United States it is transferred to the second Sunday after Pentecost
The Solemnity of the Sacred Heart of Jesus - the third Friday after Pentecost
The Memorial of the Immaculate Heart of Mary - the day following the Sacred Heart
As we conclude the paschal festivities and enter into Ordinary Time, may all our daily endeavors be "caught up in Christ." Our daily habits can and should become Christ-centered and hallowed. The liturgy we celebrate at church extends into the home: the Domestic Church. Let us pray that these days of growth and conversion (and these celebrations of Easter reaching into Ordinary Time) give us a deeper and more profound faith!